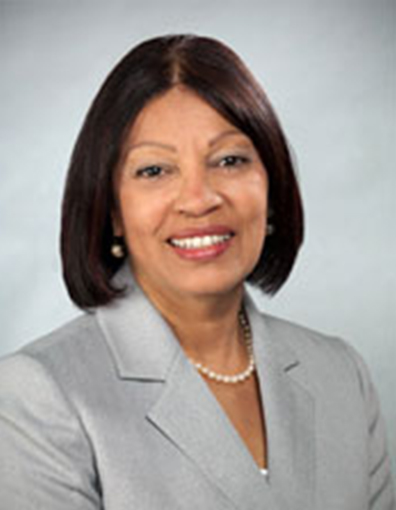 Dr. Maria D. Martinez has served as the Assistant Vice Provost of the Institute for Student Success (ISS) at the University of Connecticut since 2011.  Her career at the University started in 1986 when she was hired as a counselor with the Student Support Services program.  In 1993 she became the director of this program and in 1995 was appointed to director of the Center for Academic Programs. This department has been supporting college access and academic success for students who are first generation to college, from low income backgrounds and from underrepresented populations for over 49 years.
Currently Dr. Martinez provides administrative oversight for the ISS, its programs, personnel, and budget. She is responsible for strategic and operational leadership and fiscal management; and advisement to University leadership on undergraduate student issues such as student recruitment and retention, advising and counseling efforts, program assessments, and resource needs and allocations. Dr. Martinez is also responsible for federally funded programs such as Student Support Services, McNair Scholars, and the Louis Stokes Alliance for Minority Participation (LSAMP). Since 1993, she has served as the principal investigator (PI), Fiscal Manager and/or Account Supervisor to numerous state, federal and Foundation grants.
ISS includes the Academic Center for Exploratory Students (ACES), Bachelor of General Studies Program, Center for Academic Programs, First Year Programs & Learning Communities (FYP & LC) and the Academic Achievement Center. For additional information about the ISS programs and activities, see: http://iss.uconn.edu.
Among other organizations, Dr. Martinez is a member and past president of the Board of Directors of the Connecticut Association of Latinos in Higher Education (CALAHE). She is also a member of the Council for Opportunity in Education (Washington, DC), Connecticut Association of Educational Opportunity Programs (CAEOP) and the New England Educational Opportunity Association (NEOA). Dr. Martinez is also a member of the Diversity Abroad Network, an organization committed to Advancing Diversity and Inclusive Excellence in Global Education.
Dr. Martinez holds a B.A. in Sociology with a minor in Education from Herbert H. Lehman College in New York City, a Master's in Social Work and a Ph.D. in Higher Education Administration from the University of Connecticut.
For complete CV, see here.